On it's face, Cassadaga has long been ripe for a horror flick. After all, I was told by the desk clerk at the community's only hotel not to be alarmed if a lingering spirit left toys in my room; the historic hotel is said to be haunted by former guests which include a young boy.
At long last, a horror film uses the town as a setting for a story of closure gone bloody wrong. In "Cassadaga," a young girl tries to connect with her murdered sister, but instead resurrects a deadly demon — a serial killer, no less. Directed by Anthony DiBlasi and starring Kelen Coleman (from "The Newsroom" and "The Mindy Project") the film debuted in limited markets including Orlando on Oct. 11. Mainstream reviews are mediocre at best.  New York Times critic Miriam Bales called it "sloppy" and "humorless," but still sufficiently frightening if only because it plays on the fears of  "evil puppetry, haunted homes and overly generous hosts."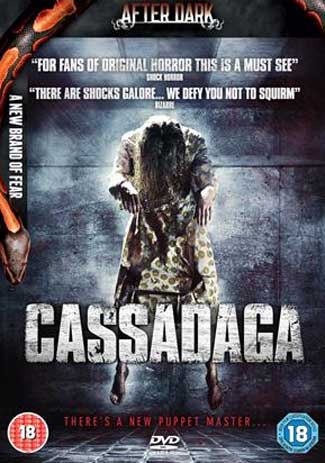 True to horror flick fashion, the real Cassadaga community far differs from its depiction. True, the community is home to dozens of mediums who communicate with the dead and the official Cassadaga Spiritualist Camp is so quaint, yet strange, that residents characterize it as "where Mayberry meets the Twilight Zone."
DiBlasi told Examiner.com that he shot the film in and around Cassadaga, even though his interpretation of the locale is a little loose. Cassadaga is an unincorporated community dominated by the 57-acre Cassadaga Spiritualist Camp and no film was shot there.
 Not surprisingly, some residents are insulted by the film's characterization. One commented that the movie is the "biggest bullshit I've ever seen put to film." Another just laughed.
Although one of the fringier places I visited while researching for my book "Fringe Florida," I found it a cheerful New Age backwoods, a place more likely to be home to wood nymphs than creepy demons. Furthermore, although Spiritualists believe in God, they don't believe in Satan. Death isn't creepy or scary in Spiritualism. It's merely a passing from one form to another. But hey, a late plumber floating around as an orb isn't as theatrical as a surreal killer coming back to life and turning people into marionettes.
Think I'll pay psycho Cassadaga a visit for Halloween. I'm referring to the film, of course.